Research at the North Western Deanery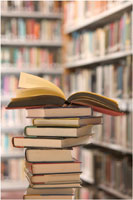 The traditional medical and dental apprenticeship models have altered significantly in recent years. The education, training and continuing professional development of doctors and dentists is now much more structured. Postgraduate deaneries, universities and relevant professional bodies across the UK are increasingly recognising the importance of studying the way doctors and dentists are trained and developed in order to improve their practice, their working lives and the quality of care they provide to patients.
The deanery has an in-house team which is responsible for conducting empirical research into priority areas in postgraduate medical and dental education and workforce development. All of this activity is carried out with a view to informing local practice and quality processes, as well as contributing to the national and international evidence base on medical and dental education.
The Postgraduate Dean, Associate Deans and Directors are closely involved in many of the R&D initiatives. The team also provides expert advice to medical educators and trainees who are engaged in deanery-sponsored education research. The team comprises Dr Steven Agius, Senior Research Fellow, Dr Catherine Tregoning, Research Fellow and Miss Rebecca Marland, R&D administrator.
Current deanery research programme
Evaluation of extended specialty training pilot programmes in General Practice
Evaluation of an integrated Medical Leadership Programme
Investigation into why specialty trainees go out of programme: a national study
Investigation into training history and ARCP outcomes: the influence of LAT posts
Investigation into the Director of Medical Education role
Evaluation of Career Development Posts in Dentistry
Evaluation of leadership development programmes in Dentistry
Doctors' career and retirement choices: A follow-up study of trainee participants
Balancing medical training and parenting: The experiences of trainees in the North Western Deanery
Measuring life events as an influence upon trainee doctors' career choices
If you are interested in finding out more about the deanery's research programme, please contact Dr Agius in the first instance.
---
Page reviewed on 4th July 2013