North West School of Pathology - Home
Welcome to the North West School of Pathology
Health Education England North West (HEE NW) School of Pathology aims to provide the best training and support to all our trainees.
Dr Lipsita Patnaik is the current Head of School for the School of Pathology and Dr Mumtaz Patel is Associate Dean.
Opportunities exist within the Deanery for subspecialty training in all of the pathology disciplines.
The School actively encourages trainees to be involved in school activity and have trainee representatives on the school board and executive.
The School oversees the training in Chemical Pathology & Metabolic Medicine, Medical Microbiology & Infectious Diseases (inc Tropical Medicine), Virology and Histopathology (including the subspecialties of Paediatric Pathology, Forensic Pathology and Neuropathology). The aim is to provide specialist training to ensure new consultants are appointed with the knowledge and skills required for professional practice.

Head of the North West School of Pathology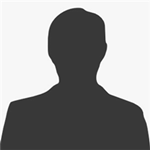 Dr Lipsita Patnaik

Associate Postgraduate Dean for Pathology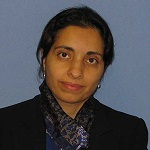 Dr Mumtaz Patel
Associate Head of School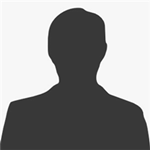 Dr Vinita Mishra
School of Pathology Key Contacts
Role
Name
Email
School of Pathology Careers Lead

Bianca Da Gama-Rose

Academic Representative

Richard Byers

LTFT lead

Vinita Mishra
HEE North West School of Pathology Training Programme Management Team
The HEE North West School of Pathology Training Programme Management Team are based at HEE's Liverpool Office.
General enquiries from Trainees should be emailed to the School of Pathology Programme Support Team on the following email address: pathology.nw@hee.nhs.uk
HEE North West Lead Employer
From 1 October 2018 St Helens and Knowsley Teaching Hospitals NHS Trust is the Lead Employer for the whole of the North West region.
Links for Support
If you are a trainee experiencing difficulties, please follow this link: https://www.nwpgmd.nhs.uk/tres for further support.
There is an updated NW SuppoRTT Guidance document available here: https://www.nwpgmd.nhs.uk/supportt-process
For information on Return to Training: https://www.nwpgmd.nhs.uk/supported-return-to-training
Important Dates
Histopathology Summer ARCP panel
VENUE: Virtual MS Teams
Pathology Spring Board meeting
VENUE: Virtual MS Teams @ 2pm - 4pm
Chemical Pathology Summer ARCP Panel
VENUE: Virtual MS Teams
Infectious Diseases & Medical Microbiology Summer ARCP Panel
VENUE: Virtual MS Teams
Useful Links

The Royal College of Pathology

Careers Advice
SuppoRTT pre/post absence support - www.nwpgmd.nhs.uk/supportt-process
College Registration & ePortfolios
Infectious Diseases, Tropical Medicine and General Internal Medicine (GIM) must register with JRCPTB and access the ePortfolio through the College on registration to list all placements, supervisors and WPBAs. All guidance and help will be through the college: https://www.jrcptb.org.uk/eportfolio-information
Trainees who are joint Medical Microbiology, Medical Virology with Infectious Diseases will need to register as a joint trainee with RCPath: https://www.rcpath.org/trainees/training/register-as-a-trainee/online-registration-form-joint-trainees.html - trainees will access JRCPTB to record training competencies.
Histopathology specialities and Chemical Pathology (incl Metabolic Medicine) must register with Royal College of Pathologists (RCPath) and register to access the LEPT eportfolio system to list all placements, supervisors and WPBAs. All guidance and help will be through the College: https://www.rcpath.org/trainees/assessment/learning-environment-for-pathology-trainees-lept.html
Page Last Updated 28 January 2021