Advice and Guidance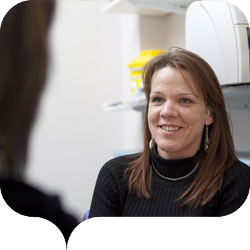 Careers advice and guidance can range in complexity from seeking simple factual information about specialty requirements, help with your CV or an application form to in-depth career planning.
It will depend on your query as to who the most appropriate people will be to seek advice and guidance from concerning your future career in medicine. For guidance on the most appropriate route to a specific specialty, a consultant from within that specialty may have the most in-depth knowledge. For those less clear about their career intentions, you should speak to your educational supervisor first who can then refer you to an appropriate person if applicable.
Do remember that you can arrange to see a careers adviser at HEE NW, to arrange this speak to an appropriate person in your trust e.g. Foundation Programme Director or an administrator who will contact the careers team for you. This email address is being protected from spambots. You need JavaScript enabled to view it.
The advice will be impartial and confidential.
Downloadable leaflet on Why seek careers advice and guidance
FAQ
What is careers guidance?
Careers guidance is the process that enables you to make a well informed realistic decision about your future career.
Why should junior doctors seek careers guidance?
It is unrealistic to expect most junior doctors to have decided which medical specialty they wish to enter by the time they enter FY1. However, with the advent of changes in medical career structures, the changing pace of the NHS and initiatives like Modernising Medical Careers, more emphasis is being placed on doctors to take a more proactive and educational approach to their career development early on. Your future career in medicine is likely to be like any other professional career; extremely competitive, which means that careful preparation and career planning from an early stage can give you the edge on the competition.
Careers guidance can help you to make an informed choice about where you want to be in your future career. The skills necessary to plan your career development in a coherent manner may be learnt like any other skills, so it is important to start thinking about your future career in medicine early.
What sort of issues can be discussed in a careers guidance interview?
How to research particular medical specialties.
The process of applications and training.
Tips for your CV or application forms.
Whether to change from your career in medicine or change specialty.
How will the Careers Advisor be able to help me in the guidance process?
The careers advisor will help you to recognise where you currently are in the stages of career decision-making and will recommend action that will move you closer to making a well-informed decision. Be prepared for the advisor to ask you lots of questions; by doing so they can ensure that they give you the help you really need. It is a good idea to think about what you hope to achieve and think of some questions you would like answering, or take some notes to the session to discuss with your advisor.
What is the Careers Advisor's role in the guidance interview?
To negotiate and agree with you the structure of each guidance session.
To offer impartial, non-judgmental advice and guidance.
To focus on your needs and interests.
To provide honest feedback.
To ensure that any information imparted in the session is accurate and up to date.
To refer you to sources of specialist information or services were appropriate,
To help you to discover what you want from your work as a doctor and what you can offer in the way of skills, qualities, values and interests.
To offer tips on making yourself more employable.