Careers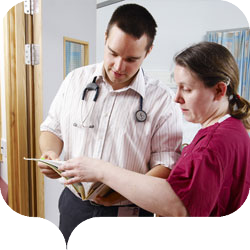 This website is intended to provide you with a range of information and resources to help you in your career planning and also for those who are supporting others in their career planning.
The Health Education England, working across the North West (HEE NW) Career Management and Advice Service aims to support doctors in training to manage their careers effectively and to support those who offer careers advice and guidance to trainees.
Careers information and advice for trainees can be provided by Educational Supervisors, supervising consultants, College / Specialty Tutors, Directors of Medical Education and Postgraduate Centre Managers.
In addition, HEE NW has a dedicated, qualified careers team who work in conjunction with trust staff to develop careers education, information, advice and guidance for you and to help you with all aspects of your career planning process. It's possible to have a one-to-one session with a member of the careers team if you are referred from your educational supervisor, clinical tutor, foundation staff etc.
The careers team also work in conjunction the Medical Schools at the Universities of Lancaster, Liverpool and Manchester, the North West of England Foundation team, as well as staff in trusts in the HEE NW area. The activities include:
Career Planning Workshops

Careers Information and Advice

Careers Resources

1-1 confidential, impartial careers guidance

Careers Events

Training trust staff so that they can offer you careers advice and support
Our activities are wherever possible delivered where you are working, often by colleagues from your trust.
HEE NW train your educational supervisors to provide career guidance for you. You will be expected to discuss career plans during some of your educational appraisal meetings. If necessary you can get extra help from your Foundation Programme Director or from the HEE NW careers team.
We also expect you to do some group careers sessions to develop the career management skills that will help you for the rest of your medical career. Some of these will be delivered in the mandatory education programme and some will be optional.
As part of your 'e-portfolio' you should aim to complete some voluntary career management reflection forms which will guide you to make the right decisions at the right time. Make sure you don't miss any opportunities to develop career management skills as they will help you navigate a successful and happy working life with the NHS.
If you support others in their career planning, please click here