Interviews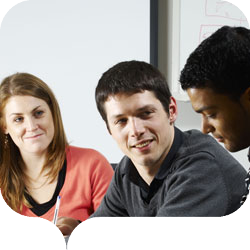 Interview Questions
An interview will usually be part of a selection centre for specialty training although the higher up you get in medicine the more likelihood of having an intensive interview as part of the selection procedure. If you have been called for this stage.
Why this type of selection?
In order for the LETBs / HEE and clinicians to ensure they have the right people in the right posts, the process gives them (and you) a good opportunity to check the information you provided earlier in the application process and to find out more about you as a person.
What format will the process take?
Depending upon the specialty and LETB, you could be asked to present your portfolio, asked questions, presented with scenarios, asked to participate in a role play, complete a task or make a presentation.
You may also be assessed by different panels seeking to establish an understanding of your knowledge, enthusiasm and commitment. Panels tend to be run to strict time limits. For example, you may find you have ten minutes with each panel, of which there are often three. However, currently due to Covid restrictions there is only one panel interviewing you. This may change or remain, although this is still to be decided.
Panel members will be clinicians and you should also expect a 'lay person' to be in attendance. This is to ensure a consistent, fair process. Your answers will be noted and scored.
Key points
Check the person specification.

Expect clinical and management questions or scenarios.

Be prepared to talk through your portfolio and CV. Mentally note in advance the areas you want to highlight to the panel.

You should have done all the required reading before applying. Talking to other people (e.g. ST2's if it's an ST1 role) may also be helpful.
This is your chance to tell other professionals why you want to work in this specialty, what interests you about it, discuss any papers or research and be clear about your own careers goals. Be genuine, enthusiastic and above all, be yourself.