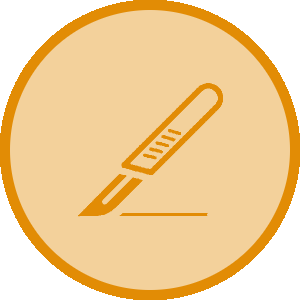 School of Surgery Training Programme Directors
List of Training Programme Directors
Below is a list of the Surgical Training Programme Directors (TPDs) in the North West. In some specialties there is one TPD per sector, in others one TPD oversees both sectors.
The East Sector covers Greater Manchester, Lancashire and South Cumbria. The West Sector covers Cheshire and Merseyside.

Meetings and Events for TPDs
Training Programme Directors Away Day
*NEW* - added 6 November 2018
VENUE: TBC
North West School of Surgery Board Meeting
*UPDATED* - date updated 11 February 2019
VENUE: HEE's Liverpool Office

Information and Resources for TPDs
Administrative Support for Training Committees

Administrative Support Guidance for Training Committee Meetings

Clinical Supervision of Doctors in Training at Out-Patient Clinics

COPMeD: Doctors in training and clinical supervision at out-patient clinics

Cultural Awareness
*NEW* - added 7 November 2018
There are three 'Clutural Awareness for Surgeons' modules available on the JCST/ISCP Youtube channel:

Module 1: Language - Guidance on how to speak appropriately to people from different cultures, showing typical characteristics of language, both verbal and non-verbal.

Module 2: Politeness - Guidance on understanding the two universal components of politeness, giving instruction on how cultures convey politeness differently.

Module 3: Power and Status - Guidance on how cultures react differently to power and status and tips on how to address those differences in positive ways in surgical practice.
*NEW* - added 27 November 2018
4.9 There will be occasions when a trainee progresses more rapidly than the expected rate of progress and in such cases, the award of an ARCP Outcome 6 can be bought forward. However, this can only occur if:


the trainee has gained all the relevant competences required within the curriculum

the trainee has completed all the necessary examinations and assessments

the trainee has spent the minimum time in training as required by the EU directive on the recognition of professional qualifications

The early achievement of CCT needs to be planned via the ARCP process and would not normally be advanced by more than one year.

JCST's Early Certification Principles

JCST's Requesting change to provisional certification date flowchart *NEW* - added 22 May 2019

Enhancing Junior Doctors' Working Lives
*NEW* - added 13 August 2018

Enhancing Junior Doctors' Working Lives - a progress report 2018

HEE and EJDWL 2018 presentation by Dr Alistair Thomson

Expenses
If you are claiming expesnes relating to attendacne at National Selection, you should claim directly from HEE using the expense claim form on our policies and procedures page (under heading "Expenses Claim Form").
Any other TPD related expenses should be claimed from you own trust, who will then re-charge HEE.

Gold Guide

The Gold Guide (7th Edition)

Managing Less Than Full Time Trainees

Managing Less Than Full Time (LTFT) Trainees

Email from Jon Hossain RE: Educational Supervisors Less Than Full Time Training Package

SMART Objectives

SMART Objectives Template

Study Leave Top-Slicing

Study Leave Top Slicing - A Quick Guide

Study Leave Top Slicing - Example Invoice

Time Out of Training (TOOT)

Time Out of Training - GMC position statement - November 2012

Trainees Requiring Extra Support (TRES)
HEE North West, Trainees Requiring Extra Support

Maintaining High Professional Standards (MHPS) in the modern NHS

What Constitutes Exceptional Circumstances?

HEE North West ARCP Protocol - Appendix 2: What Constitutes Exceptional Circumstances?

More Resources
Please see the Resources for Educational Supervisors section.
---
Page Last Updated 22 May 2019