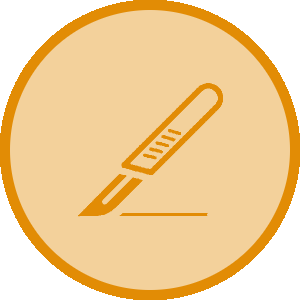 Welcome to General Surgery Training
in the North West
General Surgery covers a whole range of subspecialities. All trainees train in Emergency General Surgery but most specialise in either Colorectal, Upper GI, Breast, HPB, Transplant, Endocrine, Trauma or Rural & Remote.
We run two large training programmes with multiple opportunities. The East Sector, based in Greater Manchester, Lancashire and South Cumbria; and the West Sector based in Cheshire and Merseyside.
From August 2018, the North West will be taking part in the Improving Surgical Training (IST) pilot, a new competence-based, run through surgical training programme in General Surgery. IST posts will be available in both the East and West Sectors from ST1 level.

General Surgery Curriculum

For the most up to date syllabus and curriculum, please visit the ISCP website

HEE North West Programme Support for General Surgery
Ian Griffiths, Programme Support Administrator
Ian Griffiths is based at our Manchester office at Three Piccadilly Place.
Tel: 0161 625 7675
Email: ian.griffiths@hee.nhs.uk

JCST Contacts
Paramjit Kaur (Specialty Manager)
Email: pkaur@jcst.org
Tel: 020 7869 6243

JCST Website

JCST Certification Guidelines

National General Surgery ST3 Recruitment
National Recruitment for ST3 General Surgery is managed by HEE London and the South East.

Click here to go to HEE London and the South East's Recruitment website

Click here to go to the National HEE Recruitment Website (includes Timelines, Guidance, Competition Ratios etc.)

ST3 Person specifications

National IST (Improving Surgical Training) Recruitment - ST1 General Surgery Run-through pilot
National Recruitment for Improving Surgical Training (IST) is managed as part of the Core Surgical Recruitment by HEE London and the South East.

Click here to go to HEE London and the South East's Recruitment website

Click here to go to the National HEE Recruitment Website (includes Timelines, Guidance, Competition Ratios etc.)

Prospectus for Improving Surgical Training - General Surgery

HEE North West Links
Study Leave | Email: studyleave.nw@hee.nhs.uk
Out of Programme (OOP) information
Less Than Full Time (LTFT) Training
Revalidation | Form R Part A | Form R Part B | Email: revalidation.nw@hee.nhs.uk
Leadership courses (Medical Leadership Fellowships, Postgraduate Module in Medical Leadership)
Education courses (PG Certificate in Workplace Based Postgraduate Medical Education Fellowship) | Email: educatordevelopment.nw@hee.nhs.uk
Intra-LETB Transfer Policy for transferring between sectors within HEE NW (on Policies and Procedures page)
---
Page Last Updated 20 June 2018