North West School of Surgery - General Surgery, East Sector (North Western)
North West General Surgery
Greater Manchester, Lancashire and South Cumbria Sector
The East Sector of Health Education England, North West (HEE NW) covers Greater Manchester, Lancashire and South Cumbria.

General Surgery East Sector Training Programme Director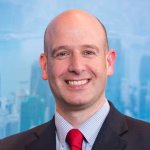 Mr David van Dellen

Overview of General Surgery in the East Sector
Trainees in ST3 and ST4 will be allocated to one of 2 geographical sectors within the East Sector of HEE NW for Intermediate Training in General Surgery. Attachments in ST3 and ST4 are for 6 months rotating through posts in several subspecialties with Emergency General Surgery. Trainees choose a Subspecialty(Breast, Colorectal, Endocrine, Hepatobilary, Transplant or Upper GI) for Final Surgical Training. Subspecialty posts are spread throughout the Sector.

Educational Opportunities
Trainees in ST3-8 will be expected to attend any local educational programmes which are held within the hospital they are working in.
There is a comprehensive teaching programme which takes place on alternate Friday afternoons at the Education Centre at Chorley General Hospital. Attendance is mandatory and an attendance register is kept and monitored. We pride ourselves as giving one of the best regional teaching programmes in the country.
*NEW* - added 30 April 2019
Below are the dates for the 2019/2020 HST Teaching programme to take place in the Education Centre at Chorley and South Ribble District General Hospital (PR7 1PP):-
Thursday 3 October 2019
Friday 15 November 2019

*UPDATED* - 12 July 2019

Thursday 12 December 2019
Wednesday 15 January 2020
Friday 28 February 2020
Tuesday 10 March 2020
Thursday 2 April 2020
Wednesday 20 May 2020
Friday 19 June 2020
Wednesday 8 July 2020
Please visit the teaching website
www.nwgeneralsurgery.com
where you will find details of the programme, CBDs etc. Please ensure you register for the website to enable access if you haven't already done so.

Research and Audit
Trainees are encouraged to develop a research interest and to carry out Audit against NICE Guidelines. This is assessed as part of the ARCP process. All trainees should be actively involved in audit on an ongoing basis and be in a position to demonstrate this at annual appraisal and ARCP interviews. Teaching of less experienced medical colleagues, medical students, nurses and other paramedical staff is an integral part of the post and all trainees are expected to be involved in this.
NWRC committee (North West Research Collaboration Group)
Chair: Nick Heywood
Contact:

NWRC Website
Email: NWRCsurgery@gmail.com

Hospitals on the General Surgery East Sector Rotation
GMC Programme Code: NWD917 and NWD4040 (Run-through)
---
Page Last Updated 12 July 2019