A brief guide to...Cumbria
Activities & Events | Average House Prices | Schools & Education| Transport | Trusts in the Area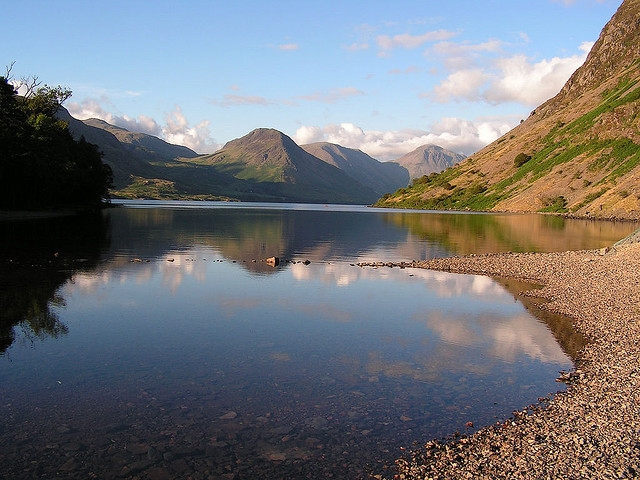 Cumbria has recently been rated as an excellent place to live as local services work well together to provide for their communities.
It is one of the most rural areas in Britain and home to our largest National Park, the Lake District. Cumbria gives you access to the highest mountains in England as well as the beautiful western coast. Nearly 15 million people visit the Lake District every year.
The majority of the North Western Deanery's posts in Cumbria are to the South of the region (Kendal, Barrow-in-Furness) with some posts in psychiatry lying further to the North including Carlisle and Whitehaven.
Cumbria really lends itself to outdoor activities. Not only can you cycle for miles on excellent cycle paths in Grizedale, Claife Heights or around Coniston Water, you can also take part in the Great North Swim in Windermere. And we need hardly mention that Cumbria is also an excellent place for walking and hiking.
But if you are looking for something a little more relaxing, there's no need to worry. Many of the hotels in the region have spa and beauty salons and you can even combine visiting a sculpture trail in Ivegill, near Carlisle with a couple of beauty treatments at its health spa.
The area also has a substantial literary heritage. Perhaps Wordsworth is the best known, but children's authors also seem to have had a great affinity with the area with Beatrix Potter, Arthur Ransome writing in and about the area as well as the Lake District being home to the creator of Postman Pat.
The water in the Lake District and surrounding area is very soft meaning it is great for drinking. Cumbria also boasts a number of local delicacies such as Cumberland sausage and Kendal Mint Cake and a special type of Gingerbread with a secret ingredient. There are lots of places where you can buy fresh local produce, for example the farm shop at Low Sizergh near Kendal.
In the evenings, there are plenty of options of too. In Carlisle, there are a range of pubs, restaurants and clubs from the centrally located Club Concrete to the Sands Centre which puts on visiting theatre groups, orchestras, ballets as well as doubling up as a sports centre. Barrow-in-Furness has various attractions and a rich local history. The Lake District hosts an annual summer music festival. and local towns and village often host smaller events such the Furness Tradition Festival which is held in Ulverston every July.
Prices in Cumbria are considerably lower than the UK average and there are lots of picturesque locations in which to settle. Details of house prices can be found via the Land Registry.
A good place to start looking for schools in the area can be found on Cumbria Council's website. Plumpton Primary School near Penrith is featured in the top 205 primary schools in England in 2009. There are some good secondary schools in the area, for example Cartmel Priory CofE School in Grange-Over-Sands at GCSE and Barrow-in-Furness Sixth Form College at A - level. Cumbria has a university which is based over 4 sites at Lancaster, Ambleside, Penrith and Carlisle.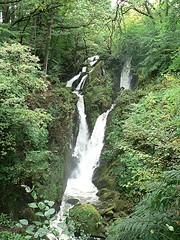 The M6 runs from North to South through Cumbria and you are approximately 1 and a half hours away from Manchester by car. In time it is possible that a bridge will be built across Morecambe Bay cutting times from Barrow-in-Furness to Manchester down to under an hour. Mainline trains run from Manchester to Scotland calling at Oxenholme - Lake District, Penrith and Carlisle. Other towns can be reached via local connections. There are various airports within a reasonable distance; if you are in the north of Cumbria and want to fly to Europe or some parts of North America, Newcastle Airport is the closest, or for a broader range of destinations Glasgow Airport is an option. If you are in the South of Cumbria, it may be closer for you to travel to Blackpool or Manchester Airports.
You can find out more about how trainees see Trusts in Cumbria by using the GMC survey 
reporting tool, which can be accessed via this link. 
University Hospitals of Morecambe Bay NHS Trust (See also Lancashire)

The Trust operates from three main hospital sites - Furness General Hospital in Barrow, the Royal Lancaster Infirmary and Westmorland General Hospital in Kendal and two centres - Queen Victoria Hospital in Morecambe and Ulverston Community Health Centre and serves a population of approximately 363, 000 people.
Cumbria Partnership NHS Foundation Trust

The Trust provides mental health, learning disability, drug and alcohol and condition management services across the whole of Cumbria. It serves a population of roughly 487,607 people across the six council districts: Allerdale, Barrow-in-Furness, Carlisle, Copeland, Eden and South Lakeland.
*The list we have provided is a list of Trusts that have Health Education North West training posts within them rather than a complete list of Trusts in Cumbria.
Click below to:
Go to the Greater Manchester page
Last reviewed: 11th August 2015