North West School of Surgery - Otolaryngology, West Sector (Mersey)
North West Otolaryngology (ENT)
Cheshire and Merseyside
Key Contacts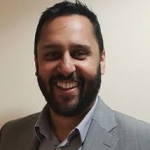 Mr Samit Ghosh,
Otolaryngology (ENT) Training Programme Director
Based at Royal Oldham Hospital
Email: samit.ghosh@pat.nhs.uk
Overview of Otolaryngology in the West Sector
This comprehensive higher surgical training programme in Otolaryngology/Head and Neck surgery encompasses all the ENT Departments within the West Sector.
The curriculum will involve the acquiring of specialist competencies in the 4-6 years after entry to higher surgical training at ST3 and full details of the curriculum can be viewed on the ISCP website www.iscp.ac.uk.
Training Rotation
There are seven Hospitals which are incorporated in to the ENT Rotation scheme.
The ENT Rotational Teaching Programme is organised to suit the training needs of the trainees within the region.
The small numbers of trainees in the other hospitals allowing for very supportive personalised, excellent training in the early years. e. g Royal Liverpool, Leighton, Arrowe Park, Chester and Warrington hospitals
Everyone has an opportunity to go through the Liverpool Children's Hospital (Alder Hey) and if you wanted to pursue Paediatric Otolaryngology there is excellent support and training.
ST7 and ST8 trainees usually go to University Hospital Aintree (nine training posts) were there is a regional centre for Head and Neck Oncology. There is a regional maxillo-facial unit and a regional neurosurgical unit within the same campus.
Educational Opportunities
Trainees in ST3 and above until CCT will be expected to attend local educational programmes which are held within the hospital they are working in.
There is also a comprehensive teaching programme which takes place on a monthly basis. All units facilitate attendance at these sessions. Each unit also undertakes a weekly teaching session.
In addition there are opportunities for surgical workshops conducted locally including temporal bone drilling and endoscopic sinus surgery.
Research and Audit
Opportunities for clinical research exist within all departments involved in the programme and trainees are expected to take advantage of this. There are ACF opportunities, as well as MD and PhD opportunities for those trainees who would like to take them. The main research department is at Aintree University Hospital under the supervision of Prof Terry Jones.
All trainees should be actively involved in audit on an ongoing basis and be in a position to demonstrate this at annual appraisal and ARCP. Teaching of less experienced medical colleagues, medical students, nurses and other paramedical staff is an integral part of the post and all trainees are expected to be involved in this.
Links

ENT UK

ISCP (Surgical E-portfolio)

Virtual Tour of the ear

e-medicine textbook of otorhinolaryngology

Head and Neck cancer support information

National library of medicine: patient information on ENT

Joint Committee on Surgical Training

British association of Paediatric Otorhinolaryngology

Association of Otolaryngologists in training

Ear Surgery information Center: Concise website covering all aspects of otological surgery
Hospitals on the Otolaryngology (ENT) East Sector Rotation
GMC Programme Code: NWE1025 (was MER972) and NWE1120 (run-through - was MER4033)
---
Page Last Updated 7 August 2019