Bob Kirk
Associate Director GP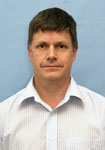 I am a GP in a 4 partner training practice in Wigan. I have been interested in medical education throughout my career and have held the posts of course organiser, vocational training scheme organiser and GP tutor, all in the Wigan area. I am still an approved trainer and supervise GP specialty trainees in practice.
I was appointed as Associate Director of Postgraduate GP education in 1999. Up to 2007 I was a "patch" Associate Director supervising training for general practice in the North Manchester, Salford, Trafford, Bolton and Wigan areas.
Since 2007, I have been Head of School for GP Specialty Training. As Head of School I am responsible for overall management of delivery of the GP Curriculum including assessments and ARCP panels.
As Associate Director I hold several portfolio roles which relate to the interests I hold within medical education; I am the Deanery lead for GP Recruitment and for management of GP trainees in difficulty.
I have several national roles. I am a member of COGPED (Committee of GP Education Directors) which I attend as Head of GP School. I am the COGPED representative on two RCGP committees – QMTS (Quality Management of Training Standards) and the Trainee e-portfolio Development Group.
In 2013 I took on the role of National Convenor for Stage 3 (the assessment centre) of GP Recruitment. In this role I am a member of the National Recruitment Steering Group with responsibility for supporting Deaneries in delivering a consistent and high standard of assessments.
I am an active member of the North West England Faculty of the RCGP. I represent the sub Faculty areas of Wigan and Ormskirk and I am Faculty Representative on National RCGP Council.