Health Education England (NW) Medical Education Fellowship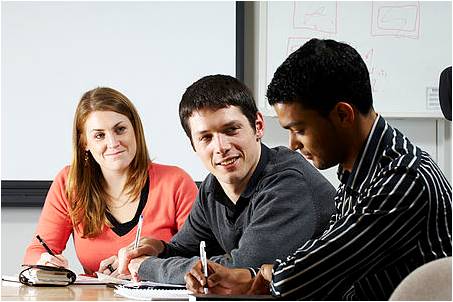 Please note that recruitment is currently suspended due to the COVID-19 pandemic. Please keep checking this page for updates.
Health Education England, North West's (HEE NW) Medical Education Fellowship, is a two-year programme designed to facilitate the development of trainees who have specific interest in medical education and aspire to take up a lead educator role in the future.
The fellowship enables individuals to experience a range of education development opportunities which include a period of academic study, undertaking an educational project / audit and observing HEE NW educational activities.
It is hoped that by stimulating interest in medical education during training, individuals will go forward with the skills and motivation to take up valuable educational / supervision roles within their workplace. One of the main objectives of being an MEF is to help to foster a culture of teaching excellence and learning in the clinical workplace.
FAQs
To see a list of FAQs regarding the Fellowship Programmes, please click here.
"Within my own specialty and department being an MEF helped to raise the profile of Medical Education as a skill and I saw colleagues actively seeking to improve their own skills as educators."
Programme Components
Academic Programme
The fellowship will financially support trainees to complete 2 modules of the PG Cert in Medical Education.
Clinical Programme
Design and delivery of a quality/service improvement project related to medical education in the trainee's clinical setting, supervised by a senior HEE educator with the support of the Trust Director of Medical Education.
The project must be in addition to any annual audit/QI project required as part of the specialty curriculum requirements and will be trainee-directed with input as required from a range of senior educators, including Associate Deans, Heads of Schools, Training Programme Directors, Clinical Director and Directors of Medical Education, as relevant to the project.
Vocational Programme
During the course of the fellowship, MEFs will have the opportunity to learn from medical education encounters and access relevant HEE experiences and development opportunities. These could include the following:
Attendance at an ARCP as an observer (year 1)
Attendance at a quality intervention visit as an observer (year 2)
Opportunity to shadow people in Educator roles e.g an Associate Dean at HEE, DME, TPD
Psychometric tools (e.g. MBTI, Belbin) delivered by a member of HEE staff
Access to a mentor
Opportunity to present a poster at the HEE (NW) Annual Conference (year 2)
In addition to the more formal elements of the programme MEFs are encouraged to develop their educational portfolio and CV and seek opportunities to engage with clinical teaching and supervision of students and junior doctors in the workplace.
Further Information
Throughout the fellowship each MEF will be encouraged to reflect on each educational activity and record in a 'reflective log'.
MEFs remain in their clinical training placements for the duration of the fellowship. Participating in the programme does not lead to an extension of CCT date.
Initially, MEFs are offered a tenure of one year with a second year granted on evidence of satisfactory progression in the role.
"MEF [development] days were invaluable for learning from other MEFs. I was very impressed with their approach to their projects, the diverse range of topics and strategies for approaching them, and feel that this has broadened my outlook as an educator."
Contact Us
Name
Role
Email
Social Media
Dr Alistair Thomson
Associate Postgraduate Dean
facultydevelopment.nw@hee.nhs.uk
@LSFD_HEENW
Sarah Metcalfe
Programme Support Manager
Justin Baker
Programme Support Officer
Jamie Morgan
Programme Administrator
Quotes were taken from the Medical Education Fellowships End of Year Surveys