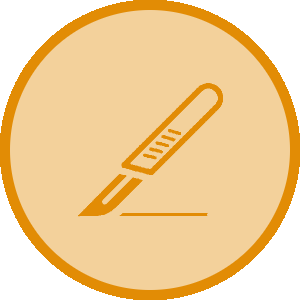 Information on this page relates to the West (Cheshire & Merseyside) Sector of Health Edcuation England, North West (HEE NW) only.
On-call is not resident, but rather on-call from home.

Liverpool
Currently the on-call for STs is a 1:8 with prospective cover. This can sometimes decrease to a 1:9 if there is a craniofacial fellow on the on-call rota or even 1:10 with a head and neck fellow in the mix.
When on-call, the ST covers the Merseyside and Cheshire region from Southport in the north to Leighton in the south, with DCTs as a first tier in most spoke hospitals and at least one consultant above them. The on-call is busy, particularly at weekends because of the high amount of trauma activity.
Although busy, the on-call is centralised in the Aintree University Hospital site. In the era of further restriction of junior doctors' hours, this permits maximum exposure to "office hours" elective surgery to optimise the training available.

North Wales
Currently the on-call for STs is 1:5. The on-call is less busy than in Liverpool, but the range of activity is different covering a large rural area from Bangor to Wrexham.
All the on-call is centred in Glan Clwyd.
---
Page Last Updated 2 March 2017