North West School of Surgery - Core Surgical Training, West Sector (Mersey)
North West Core Surgical Training
Cheshire and Merseyside
Key Contacts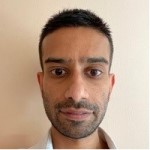 Mr Sunil Sharma,
Core Surgery Training Programme Director
for Cheshire & Merseyside
Based at Alder Hey Children's Hospital
Email: sunil.sharma2@nhs.net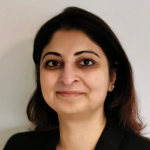 Ms Sabeen Akhtar,
Core Surgery Training Programme Director
for Education/Teaching
Based at Royal Oldham Hospital and Rochdale Infirmary
Email: sabeen.akhtar@nca.nhs.uk
*Updated 04 February 2022*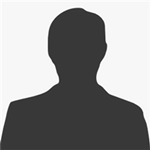 Susan Walsh,
Core Surgical Training Teaching Programme Coordinator
Based at Wythenshawe Hospital
Email: coresurgery@mft.nhs.uk
Tel: 0161 291 5767
Overview of Core Surgical Rotations in the West Sector
Theme based posts
There are 27 themed, 2 year rotations tailored to the person specifications for ST3 specialty recruitment, comprising of four 6 month posts. We facilitate cardiothoracic and OMFS runthrough posts as well.
Hybrid posts
Five out of the 27 tracks provide credentials to the doctors so that they can apply to 3 different specialties at ST3; and 13 out of the 27 tracks provide credentials which are good enough for their application to 2 different specialties at ST3.
Trauma and Orthopaedics (nine tracks per year)
The nine Trauma and Orthopaedic Surgery tracks will have at least one placement in a major trauma centre. All the nine tracks have 12 months of adult Trauma and Orthopaedics available in their first 18 months of Core Training. We aim for everyone to get their ST3 operative requirements. All these nine themes have 2 placements to secure extra points at interview, and these are either in Plastic Surgery, Neurosurgery or Vascular Surgery (with General Surgery on call).
General Surgery (ten tracks per year)
All tracks have 12 months in General surgery. 4 of these are suitable for applying either Vascular or General Surgery with extra attachments in Cardio-thoracic Surgery and Vascular Surgery. Many of the tracks have 18 months in General Surgery.
ENT (two tracks per year)
These have options to go to OMFS at Aintree Hospital for six months and three ENT attachments with a good track record of getting doctors into ST3. Both these themes have two placements to secure extra points at interview and these are in Plastic Surgery and OMFS. If the doctor chooses, it is possible to arrange six months of Neurosurgery (this needs to be declared well in advance by the doctor).
Plastic Surgery (one track per year)
The rota is based at Whiston Hospital is a regional Plastics centre and has a good track record. In addition they are placed in breast reconstruction unit for six months to learn General Surgery on-call that will help in MRCS preparation.
Paediatric surgery (two tracks per year)
Based at Alder Hey Hospital with six months of Neonates at Arrowe Park Hospital – an ideal rotation.
Urology (three tracks per year)
At least 12 months of Urology with six months of General Surgery.
Regional Teaching
There is a comprehensive core teaching programme which takes place once a month on a Wednesday, attendance is mandatory and an attendance register is kept and monitored.

Please see the Core Surgical Training Overview page for more information.
CST cadaveric and porcine simulation sessions available for all CST doctors.
CST anatomy sessions are arranged.
CST's Teaching Programme of Applied Basic Sciences.
Audits and presentation at regional audit meetings is encouraged.
Audit, Research and Training
ST3 Interview Practice
All the CSTs will get good preparation of ST3 interview in a multiple phases addressing all the aspects.
Presentation of Research and Audits for CSTs
At Liverpool and Northwest Surgical Society (annually, usually first Friday in December).
Development of Technical Skills for CSTs
A number of skills development programmes, modules and courses have been developed for the CSTs to develop as a safe and effective surgeon and, specifically, to help them to develop skills of performing well on the technical skills station in ST3 interview.
CST as a Teacher
In ST3 interview, you will need to demonstrate that you have had role of taking initiative, in delivering education, conducting and planning courses such as exam-preparation courses for medical students. It is good to collect feedback forms.
Leadership and Management roles
You will need to demonstrate your leadership role when you go for ST3 interview.
(a) organising and leading M and M monthly meeting: circulate the agenda, prepare excel sheet of background of cases to be discussed, circulate the learning points,
(b) Organise weekly journal club: circulate the article one week in advance to all the team members at a predetermined time with the your surgical team
(c) Take up the role of rota-master of your team
(d) Organise the academic activity of your team, research and teaching.
(e) It will be good, though not obligatory, to mentor 1-2 medical students in a formal manner.
(f) The following CST reps are available every year:
Admin Rep CT1
Admin Rep CT2
Audit Rep CT1
Audit Rep CT2
Surgical Scoucers Rep CT1
Surgical Scoucers Rep CT2
Teaching and examining in OSCE, Link for Examiner Training: www.liverpoolosce.com
To book in for OSCE sessions as an examiner, please email Hannah Crossman athcross@liv.ac.uk
Teaching knot tying and suturing course to the medical students email John O'Leary on rlb-tr.masterunit@nhs.net or johno'leary@rlbuht.nhs.uk
Teaching surgical anatomy to medical students in surgical scoucers.
Hospitals on the Urology East Sector Rotation
GMC Programme Codes: NWE1085 (Core Surgery - was MER983), NWE1127 (Cardio-thoracic Surgery run-through - was NWD2474), NWE1165 (OMFS run-through - was MER2502), NWE1120(ENT run-through - was MER4033), NWE1121 (General Surgery run-through - was MER4040), NWE4244 (Paediatric Surgery run-through), NWE1162 (Trauma and Orthopaedic Surgery run-through - was MER4216), NWE 1080 (Urology run-through - was MER4104) and NWE1102 (Vascular Surgery run-through - was MER4105).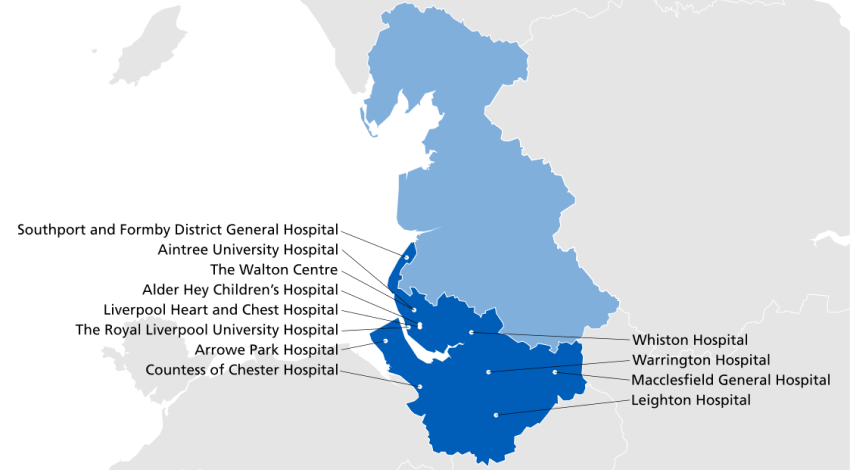 ---
Page Last Updated 04 February 2022