North West School of Surgery - Urology, East Sector (North Western)
North West Urology
Greater Manchester and Lancashire
Key Contacts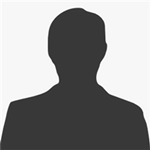 Mr Euan Green,
Urology Training Programme Director
for Greater Manchester and Lancashire
Based at Salford Royal Hospital
Email: euan.green@nca.nhs.uk
Overview of Urology in the East Sector
The urological training programme aims to provide very high quality training in all aspects of urology. Alongside the generality of urology there are opportunities to get experience and training in more specialised areas. All the curriculum defined urological sub-specialities are offered within the training posts. Trainees will have the opportunity to spend time learning at the Royal Manchester Children's hospital to develop paediatric experience.
Training Rotation
Trainees rotate every 12 months (starting August) through a series of posts to acquire urological knowledge, skills and experience. These are predominantly around Manchester and travel/commuting time is minimal (usually less than 1 hour) with all placements (if you live within Manchester).
Educational Opportunities
A comprehensive, exam-focused training programme has been developed which runs over a recurring 2 year period jointly with our Mersey colleagues. This is fully funded. It provides training in knowledge/communication skills and team-working/interaction and simulation. Time is allocated according to the amount of information required for FRCS Urol exam. The training programme has been developed following feedback from the StRs and is felt to be one of the best in the UK.
There is a practice 'mock' FRCS Urol exam held under exam conditions every year for all trainees. The North West has a high rate of Gold medal winners for the FRCSUrol.
Research and Audit
Opportunities exist to undertake clinical research. A minimum level of research activity has been set out for the North West. You will be expected to review published papers and undertake some research during your 5 years.
Opportunities also exist to undertake a more detailed period of study leading to an MD or PhD. This requires taking time out from the programme for 2-3 years.
There are opportunities to take part in local, regional and national audits.
Links

North West Urology Trainee's Website

ISCP (Surgical e-portfolio)

The British Assocoation of Urological Surgeons

The European Association of Urology
Hospitals on the Urology East Sector Rotation
GMC Programme Code: NWE1020 (was NWD914) and NWE1110 (run-through - was NWD4107)
---
Page Last Updated 2 November 2023