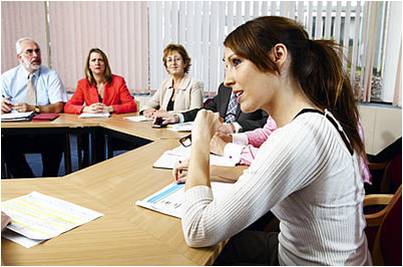 Recruitment is now open for 2019-2020; more information on how to apply can be found below.
Health Education England is committed to developing effective, values-based, resilient and reflective medical leaders who are able to enhance the safety and quality of patient care and use their influence to deliver practice-based change.
Health Education England, North West has commissioned a Medical Leadership module in collaboration with Edge Hill University and the Royal College of Physicians. The module is fully funded and is available to all current specialty trainees at ST4 and above. GPST1-3 will also be able to apply with a statement from their educational supervisor to confirm that they have a satisfactory outcome at their most recent ARCP and are making satisfactory progress.
The module is academically validated and accredited at MSc level and carries a credit rating of 20 credits. This means that it can be used to contribute to a Postgraduate Certificate or an MSc in Medical Leadership which participants have the option to progress to through self-funding.
What will the module cover?
The module is designed to address and is mapped to, the Medical Leadership curriculum, and as such, the module content is based on the Faculty of Medical Leadership and Management 2015 Standards, namely Self Awareness & Self Development; Personal Resilience, Drive and Energy; Effective Teamwork; Cross-Team Collaboration; Corporate Team Player and Corporate Culture & Innovation. The curriculum is also mapped to the GMC Leadership & Management for all doctors (2012); GMC/AMRC Developing a Framework for Generic Professional Competencies (2015) and the Health Care Leadership Model (2013).
It will enable trainees to understand how both macro and micro issues impact on their role as medical leaders in a dynamic NHS. Furthermore several self-awareness tools are embedded within the programme so you gain insight into your leadership qualities, skills, style, team role and personality type.
More information about the course can be found on Edge Hill University's website.
What are the benefits of the programme?
There are 10 cohorts a year, which means that you can start the course to fit your work commitments and clinical exam schedule
The process of reflection and learning will assist trainees to undertake transition to consultant.
You will be tasked to develop a Reflective Journal – this will support you with your appraisal and future re-validation
You will gain self-awareness and useful insight into your leadership approach. The insight gained will inform your personal leadership development plan.
One-to-one support is available to enable participants to improve their academic writing and reflective skills, and as such the programme may enhance the prospect of future publications.
The fees are funded by HEE(NW).
How is the programme structured?
The programme comprises 3 full days of teaching and it is supported by on line activities/exercises that take place between attended events. Depending upon session availability the programme can be around 15 – 20 weeks long. As such the programme is better placed to facilitate structured reflection and will minimise disruption to clinical commitments
How will I study?
This is a blended module, which will use Blackboard both as a repository and as the learning vehicle for the online sessions. The aim being to create a stimulating, interactive learning environment and a cohort identity. The module will draw on discussion boards to create a community of practice and a range of Blackboard tools.
Study Leave
Once you have enrolled onto a cohort of the module, you will need to apply for a full day's study leave for each of the 3 mandatory contact days and the equivalent of 3 full days for online learning.
Assessment required for successful completion:
Formative Assessment: The formative assessment will draw on the student's structured personal reflective journal. Students can choose one reflective patch to critically explore (approx. 750 words) and submit for formative feedback.
Summative Assessment: An integrated reflective portfolio (3000 words plus evidence, reflective patches and personal leadership action plan) to meet the module learning outcomes.
Eligibility Criteria
The course is designed for ALL higher specialty trainees. This includes hospital based trainees, Psychiatric trainees and dental trainees.
Senior trainees are recommended to complete this programme of study or its equivalent prior to CCT. Priority will be given to those who are nearing their CCT. In order to complete all elements of the course applicants must ensure they have at least three months before their CCT date from workshop 1 of the relevant cohort.
GPST1-3 must be able to demonstrate the following:
Received a satisfactory outcome from their most recent ARCP
Can provide a statement of approval from their Educational Supervisor (ES) confirming that they are making satisfactory progress. An email confirming this will need to be sent from your ES to Edge Hill heemedleadership@edgehill.ac.uk
We cannot accept applications from trainees who are currently on:
Maternity / Paternity / Sick / Special Leave
Out of Programme
Study Dates and Workshop Times
This module is normally studied over 3 full days face-to-face and the equivalency of 3 days online.
Click here to see the dates for 2019 / 2020. Please note: these dates are subject to change; more information can be found on the Edge Hill University website.
Location:
Faculty of Health and Social Care, Edge Hill University, St Helens Road, Ormskirk, Lancashire, L39 4QP
How to apply
In order to reserve a place, you will first need to discuss your plan to undertake this course with your educational supervisor, and talk through how this fits with your personal development plan, as all applicants are required to confirm that they have obtained their Educational Supervisor's approval. You should also check the dates for the face-to-sessions to ensure that you are able to attend all dates as they are a key element of the programme.
Interested trainees are advised to apply early as places are limited. Study leave should be applied for and confirmed prior to submitting your application as we cannot guarantee that alternative dates will be available.
Please download and complete the application form (below) and return to: heemedleadership@edgehill.ac.uk to register your interest and module date choice. Edge Hill University will then contact you to complete their university enrolment process.
GPST1 - 3 APPLICATION FORM (Word)
Interested trainees who are approaching their CCT date, please allow a minimum of 2 weeks to apply before the first module workshop date.
For any queries with course enrolment, contact: heemedleadership@edgehill.ac.uk.
Cancellation Policy
The value of this course is equivalent to £700 and as we are accountable for the management of public funds, HEE (NW) reserves the right to enforce the cancellation policy. Please ensure you are familiar with this prior to application.
Further Information
Edge Hill Website: https://www.edgehill.ac.uk/courses/medical-leadership
Email: heemedleadership@edgehill.ac.uk
---