Postgraduate Certificate (PGCert) Medical Leadership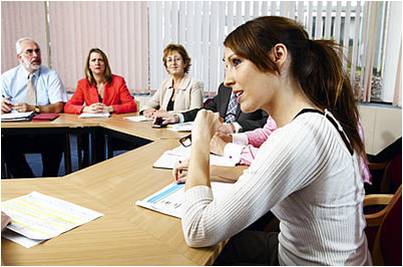 Health Education England is committed to developing effective, values-based, resilient and reflective medical leaders who are able to enhance the safety and quality of patient care and use their influence to deliver practice-based change, across healthcare systems.
To support trainees in meeting the essential capabilities in leadership and teamworking, HEE NW each year offers higher specialty trainees at ST4 and above, and GPST1-3 trainees the opportunity of a funded place to complete module 1 (HEA4117) of the PGCert in Medical Leadership at Edge Hill University.
What the module will cover
The module aligns to the standards as set by the NHS Healthcare Leadership Model (2013), the Faculty of Medical Leadership and Management standards (2016), the GMC Leadership and Management for all Doctors (2012) and the Generic Professional Capabilities Framework (2017).
The module aims to develop reflective medical leaders who are aware of their strengths, limitations/challenges and who can proactively manage themselves, lead their teams and practice-based change, across the healthcare system. Students will undertake a variety of self-assessment tools such as personality type, team role preference, Emotional Intelligence and resilience.
How the module will be delivered and how you will study
Full details on what you will study and how, along with the study / workshop dates can be found on Edge Hill University web pages:
https://www.edgehill.ac.uk/health/cpd-modules/medical-leadership-hea4117/
Attendance at the workshop sessions is required and you are expected to arrange study leave accordingly. Failure to attend workshop 1 (induction) means you will not be permitted to progress further with the module, and you will be liable for cancellation charges.
Eligibility
The course is designed for all ST4+ hospital-based higher specialty trainees including Psychiatry trainees and hospital-based dental trainees. GPST1-3 are also eligible to apply.
All applicants must have received a satisfactory outcome from their ARCP and have the approval of their TPD / ES to apply.
We are unable to accept applications from trainees who are currently on:
Maternity / Paternity / Sick / Special Leave

Out of Programme
Application process
Trainees who are eligible to apply for the funded opportunity will be contacted directly by Edge Hill University from early June and no later than July. Please regularly check spam and junk mail for emails from Edge Hill.
Study Dates
2022 / 2023 cohort dates can be found on Edge Hill University webpages:
https://www.edgehill.ac.uk/health/cpd-modules/medical-leadership-hea4117/
Please note these maybe subject to change
Study Leave
Once you have enrolled onto module 1 (HEA4117) you need to apply for a full day's study leave for each of the workshop days. Even if you are unable to attend the workshops in real time you can book study leave in order to view the resources at your own convenience, and complete necessary course work.
Cancellation Policy
The value of this course is equivalent to £750 and as we are accountable for the management of public funds, HEE reserves the right to enforce the cancellation policy. Please ensure you are familiar with this prior to application.
Self-Funded Applications
If you would like to self-fund your place on this course, please visit Edge Hill University webpages to download an application form. 
For information on current module fees, please refer to the Edge Hill University website:  https://www.edgehill.ac.uk/courses/medical-leadership/tab/finance/
---
Contacts
Dr Fiona Clarke

Associate Postgraduate Dean for Medical Leadership

Health Education England

(Learner Support and Faculty Development Team)

facultydevelopment.nw@hee.nhs.uk

01616257651

Angela McMahon

Programme Support Manager

Ismahan Abdullah

Programme Officer