Medical Leadership Programme
Recruitment Information
RECRUITMENT FOR 2013 IS NOW CLOSED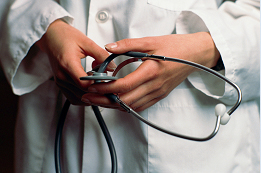 The North Western Deanery Medical Leadership Programme (MLP) is a flexible, challenging and practically orientated method of developing the future medical leader.
Based on the Medical Leadership Competency Framework (MLCF), the MLP is integrated into clinical training to provide doctors with the opportunity to complete real life projects in preparation for future leadership roles.
Piloted as a specialist route for leadership development in 2008, subsequent cohorts were appointed to start the programme in 2010, 2011 and 2012.
If you are interested in applying for the 2013 cohort of the MLP to start in August 2013 please see the information below.
How to Apply
Please read the following information carefully before submitting an application:
Please read the following information carefully before submitting an application:

Advertisement

Person Specification

Application Form
Please note: recruitment documents may be subject to change for future recruitment years.
All applicants must discuss their application with their Training Programme Director (or nominated equivalent). You will be asked to agree to a declaration that you have discussed your application with your training programme and provide evidence of this if shortlisted.
ALL APPLICATIONS MUST BE SUBMITTED TO nwd.Comms@nw.hee.nhs.uk
The deadline for submitting applications is Midday on Wednesday 15th May 2013.
IMPORTANT
If you have not received email acknowledgment within 48 hours of submission of your application please contact someone in our MLP Team on 0161 625 7651. No acknowledgment of receipt of your application may mean that it has not been received. Any applications received after Midday on Wednesday 15th May 2013 will not be accepted.
Key dates in the 2013 Recruitment Process:

Deadline for Application Submissions

Midday Wednesday 15th May 2013

Notification of short listing

Thursday 23rd May 2013

Assessment Day

Friday 31st May 2013

Notification of outcome

by Monday 3rd June 2013

Induction Day*

Thurday 4th July 2013
*Successful applicants only
Please ensure you apply for study leave for the Assessment and Induction Days
Please see a list of Frequently Asked Questions (FAQs) below:

FAQs
Medical Leadership Trainee Experience
The Medical Leadership Programme is an amazing experience, with leadership training and the freedom to be able to manage your own time and develop your own ideas with expert support. You get a lot of opportunity to network and make contacts for the future. The academic component teaches you the basic workings of the NHS as well as the new developments, leadership and organisational theories. I would highly recommend it to any interested trainees.
Medical Leadership Trainee, cohort 2010
The following are quotes from trainees on the 2008 cohort of the MLP:
"I think [the North Western Deanery] have tried to make it [the MLP] multi-faceted with the practical aspect, the theoretical aspect you know, when you put it all together it's almost like a star package because it caters for everything so I don't think I would say there was an individual star, I would just say that the whole thing bundles together very nicely."

"I think it's [the Medical Leadership Programme] encouraged innovation, and I think for me that has developed leadership skills on the grounds that I now have ideas so I have got an idea about what I want to do next year, and it sits right bang in the middle of clinical and management"

"I think the academic component I couldn't rate highly enough, I think it's been really, really good, and especially the mixing of us with the management trainees, that has been absolutely invaluable because you just bounce ideas off each other"

"Well in the beginning we didn't really know what to expect. I think it has definitely exceeded my expectations. I think it's a very well resourced, very intensive programme and I think that we've all learned a lot…the academic sort of views, experiential learning sets and the action learning, all these things I didn't actually realise the programme was going to be so full!"

"[You] fully understand the realities of working clinically and having management issues and working in management as well and I think the course is very realistic from that point of view, and also very busy! [Laughter]"
Example Medical Leadership Trainee Projects:

MLP Project Examples
If after reading all documentation you still have outstanding queries please contact:
Julie Want
Project Manager for Medical Leadership
nwd.Comms@nw.hee.nhs.uk
0161 625 7669
Page reviewed 03 September 2013